Student Communications Services works with Student Development and Services, Enrolment Services, the Vice-President Students Office, and University partners to influence the way that students experience UBC. With a focus on students, their experiences, what's important to them, and how they communicate, Student Communications Services makes connections between students and the University through effective communication and engagement.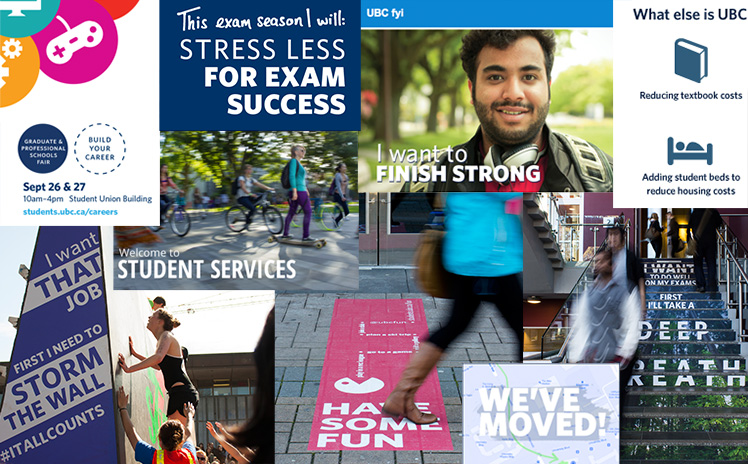 Opening hours
Mon

9 am - 5 pm

Tue

9 am - 5 pm

Wed

9 am - 5 pm

Thurs

9 am - 5 pm

Fri

9 am - 5 pm
Room 2303 Brock Hall - 1874 East Mall Vancouver, BC V6T 1Z1
Working with us
Communications coordinators are part of the centralized unit and are assigned to provide strategic communications planning and support implementation for two-to-three business units. User experience design, usability testing and visual design delivered by two User Experience professionals and a Communications Designer facilitates completion of digital communications projects initiated through the Communications Coordinators.