The Centre provides a wide range of programming and services supporting student involvement and leadership. From their first day on campus until their end of their time at UBC, students are offered opportunities to learn, lead, and get connected to a community. Students can connect with our team to learn about welcoming new students to UBC, developing new skills, getting involved, and meeting peers.
The Centre also provides leadership and training resources to departments, faculties, and student groups to enhance student involvement opportunities.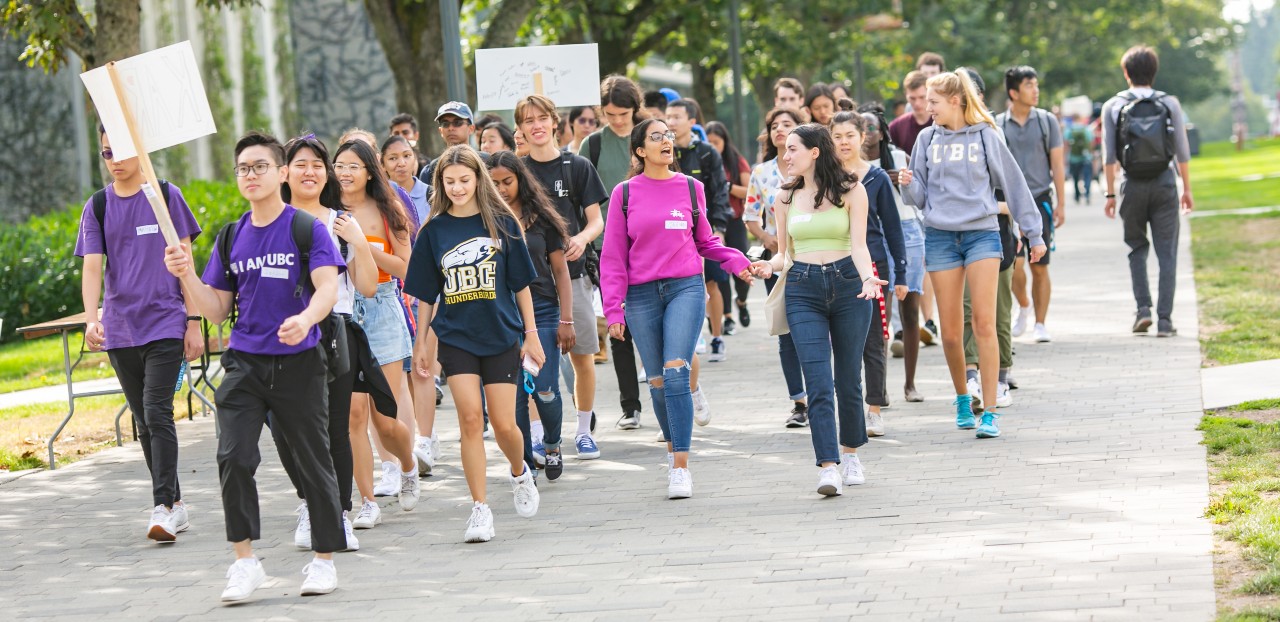 Opening hours
Mon

9 am - 5 pm

Tue

9 am - 5 pm

Wed

9 am - 5 pm

Thurs

9 am - 5 pm

Fri

9 am - 5 pm
Ponderosa Annex A, 2011 West Mall, Vancouver, BC, Canada V6T 1Z2
Working with us
There are many ways for faculty and staff to collaborate with the Centre for Student Development and Leadership!
Encourage students to apply for opportunities offered by the Centre for Student Development and Leadership.
Consider being a Faculty Fellow for Jump Start.
Volunteer to support logistics on Imagine Day.
Share information about UBC Collegia with first year commuter students.
Connect with us to explore leadership training resources for you or your student group.
Join us at a Jump Start or Imagine UBC event to share information about your department/program with new students.
If you are interested in any of the above opportunities, or if you would like to learn more about our work, please get in touch with our team at csdl.support@ubc.ca.